THE MOUNTAINS AWAIT !
IN SAFETY AND COMFORT,
WITH DRIVEN FIND YOUR FAVOURITE DRIVER AT THE RIGHT PRICE !
Going to the mountains by train may seem cost effective and practical, but it can also be complicated: Go to the station… Board… One, two, maybe even three changes… At each, remember your suitcase and skis… Transport to your holiday residence… Before you know it, your short trip has turned into an epic voyage.
Why not Try Driven instead?
Driven helps you find your favourite chauffeur in the ideal vehicle at the right price, and has him take you, your family, luggage and skis all the way to your holiday destination. No train changes, no worries, just a safe and comfortable ride to a well-deserved vacation.
TIP: Please book your ride in advance to ensure service quality!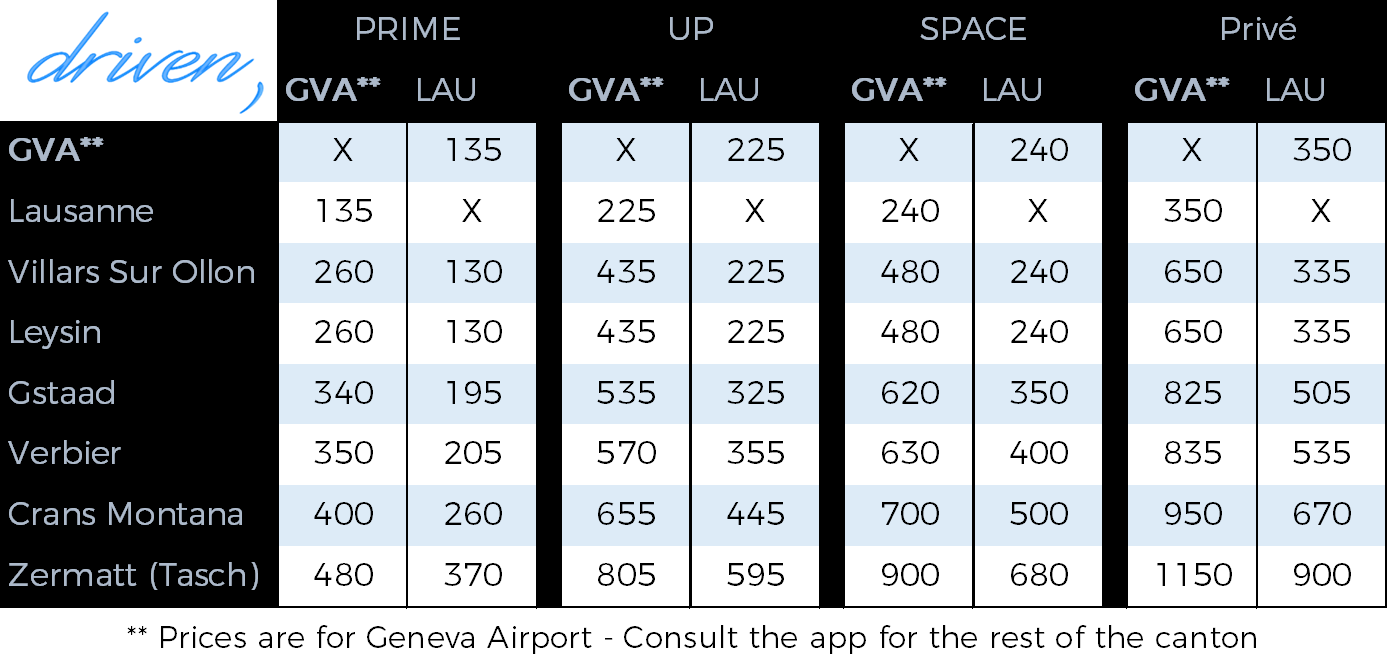 The above prices are in Swiss Francs, fixed and available through our application. All Taxes included.